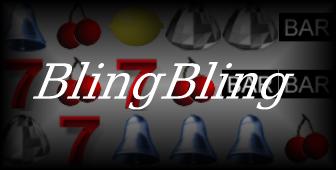 Latest version: 1.1
BlingBling
BlingBling is a game. Specifically, it is a clone of the puzzle game Puyo Puyo (which itself was a competitor of Tetris). It's bitchin. It runs in Windows and Linux. I like it. You'll like it, too.
News!
As always, check the
ChangeLog
to see what's new.
Sat Aug 29, 2003: BlingBling 1.1 has been released! It's sporting animations, connection highlighting, and a better UI.
Wed Aug 13, 2003, Later that day...: We have icon. The Windows version is a little prettier now.
Wed Aug 13, 2003: First release of BlingBling! Get it while supplies last!
Download it
It comes in 2 flavors: Windows, and source code. The Windows self-installers were made using
NSIS
, my favorite installer generator.
Windows version: blingbling-1.1.exe. It requires a bunch of libraries, which you can conveniently download here (or you can let the installer download them for you). For some reason which I can't figure out, the Windows version is significantly slower than the Linux version. I'm blaming it on the GUI library I use, since when I remove the code to draw to the screen, much less CPU is wasted. If anyone has any clues, I'd love to hear from you.
Source code: blingbling-1.1.tar.gz
Requirements:
BlingBling requires the following libraries (Windows users need not worry, they are downloaded automatically):
I'm not exactly sure which versions will work. The versions I have listed are just what I used.
Screenshots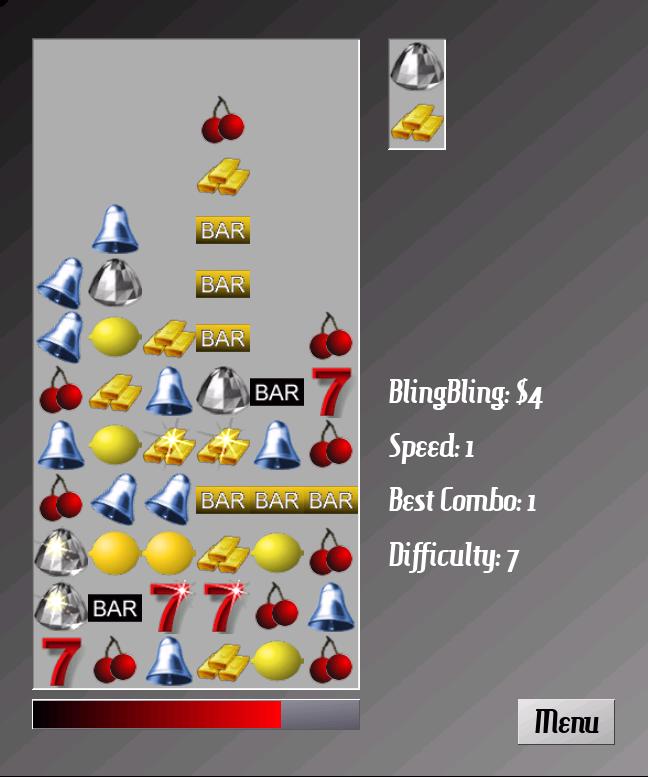 Links
If you are looking for more Linux games (I can't see why you would need any others), or just Linux software in general, check out www.linuxlinks.com/.
FreshMeat also has a good selection of Open Source software.